The spring edition of SkinTec explores the newly completed Samson Pavilion at the Case Western Reserve University – Health Education Campus, where Fosters + Partners have designed an environment that promotes collaborative learning among healthcare students.
Enclos' very own John Lanari, along with other industry experts, discusses the benefits of kinetics in design in US Glass Magazine.
As Hudson Yards nears completion, Curbed New York rolls out a complete guide to the mega-complex. 10 and 30 Hudson along with 34th St Canopies are portions Enclos contributed to the largest private real estate development in the history of the United States.
Jacobs Medical Center honored with Vista Award which recognizes the significance of collaboration, communication and teamwork in optimal healthcare environments.
An oldie but a goodie! We revisit a Composites World 2015 feature on the largest architectural application of FRP in North America at the time of SFMoMA's construction.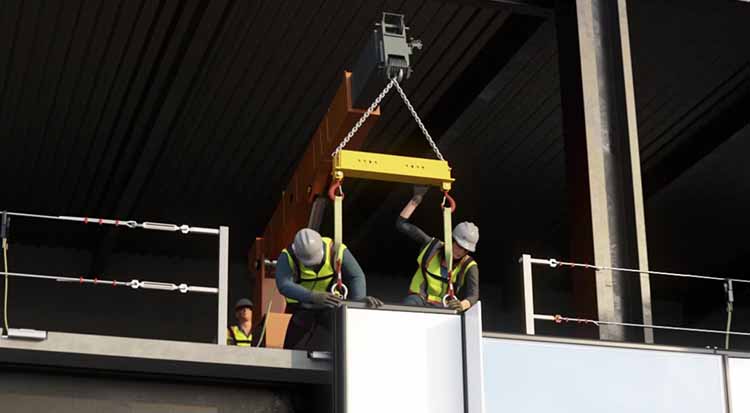 watch video
From Billet to Building
Part 5: Curtainwall Installation
In the five-part video series From Billet to Building, the Advanced Technology Studio of Enclos will animate each step, culminating in several installation strategies.
Finally, USGlass Magazine names Enclos as one of the Top 50 Glaziers of 2019. The magazine ranks each company based on sales revenue and then filters them into sales categories. USGlass Magazines' annual report gives an in-depth explanation of the market in terms of sales, geography, and labor.
In The News