One Steuart Lane is an elegant example of a design/build stone-clad curtainwall and stone assemblies. The design of the facade gradually evolved over two years through an ownership change. Once the design-assist process formally began with SOM, three key design elements emerged for the 20-story residential tower's enclosure: monumental dimensional stone framing, floor to ceil­ing glass, and minimal exposed metal. Dozens of stone types and thicknesses were considered, along with numerous configurations of the terrace floors during this phase until the final design was settled. There was extensive structural and fire­stopping engineering as part of the design work required in support of the owner's efforts through permitting.
Enclos designed, engi­neered, and installed the 140,000 square feet of scope, including curtainwall, entrances, storefronts, balconies, sliding glass doors, terrace assem­blies, aluminum coping, and wall panel systems. On the ground floor, several notable features include a 24' tall glass main entry, a point-supported glass canopy supported from glass fins, a custom wood door with cast glass blocks within a bronze portal frame, blackened stainless steel panels, stone cladding systems, and stone baguettes. All systems have tight tolerances to achieve a sophisticated building enclosure.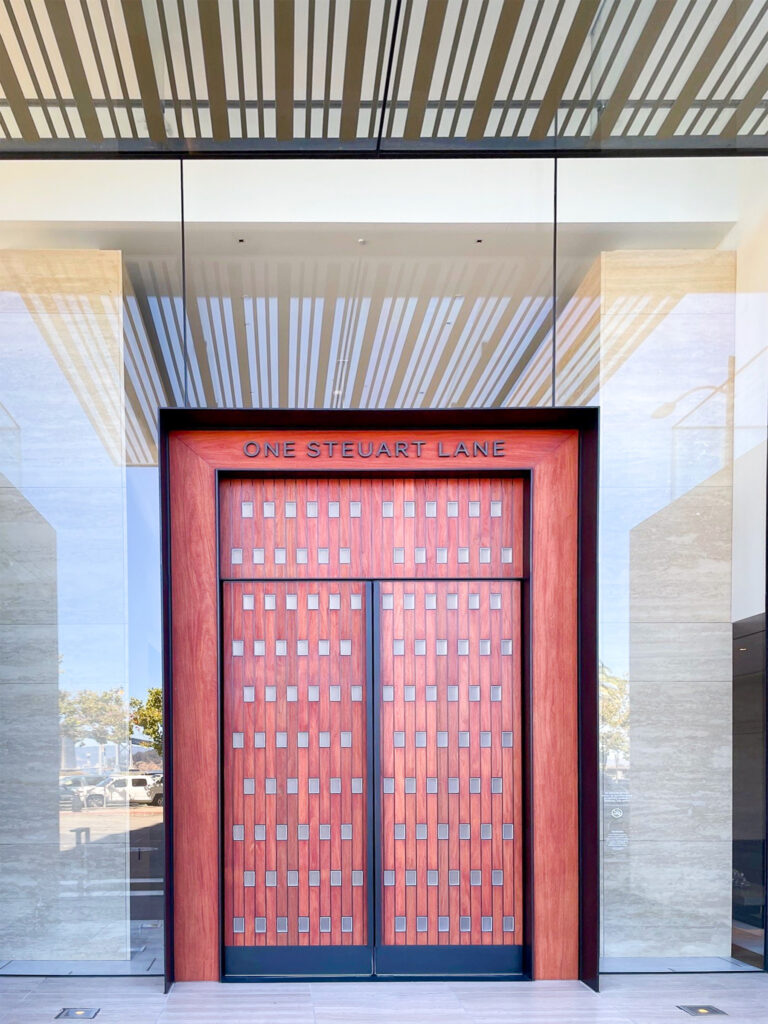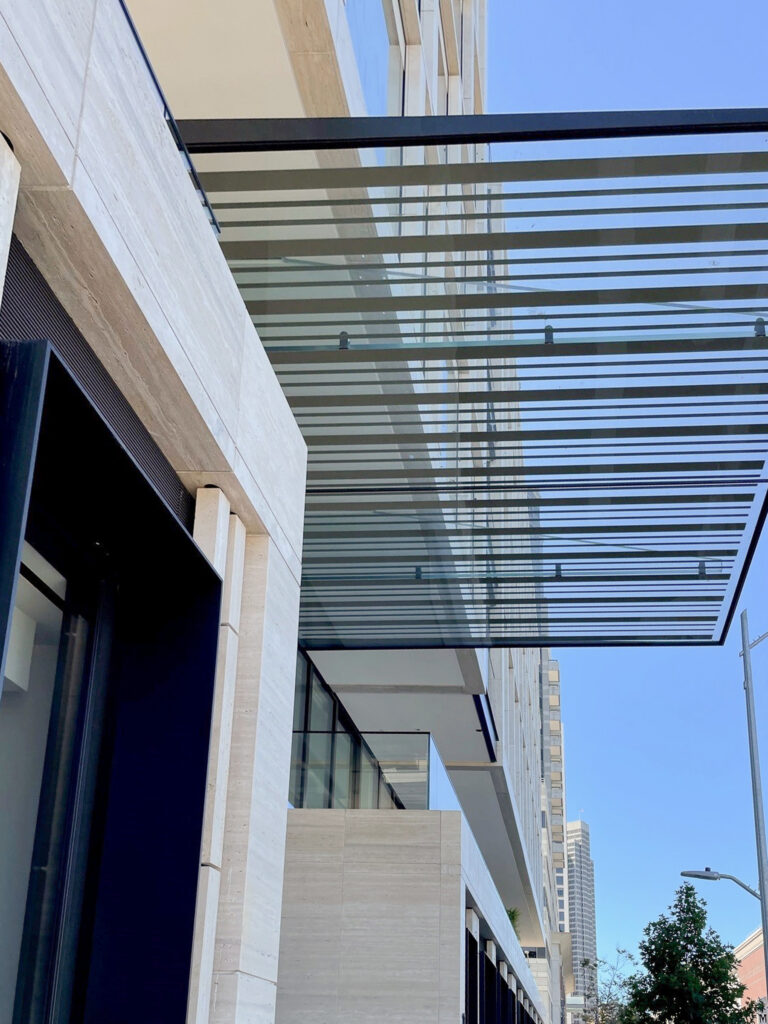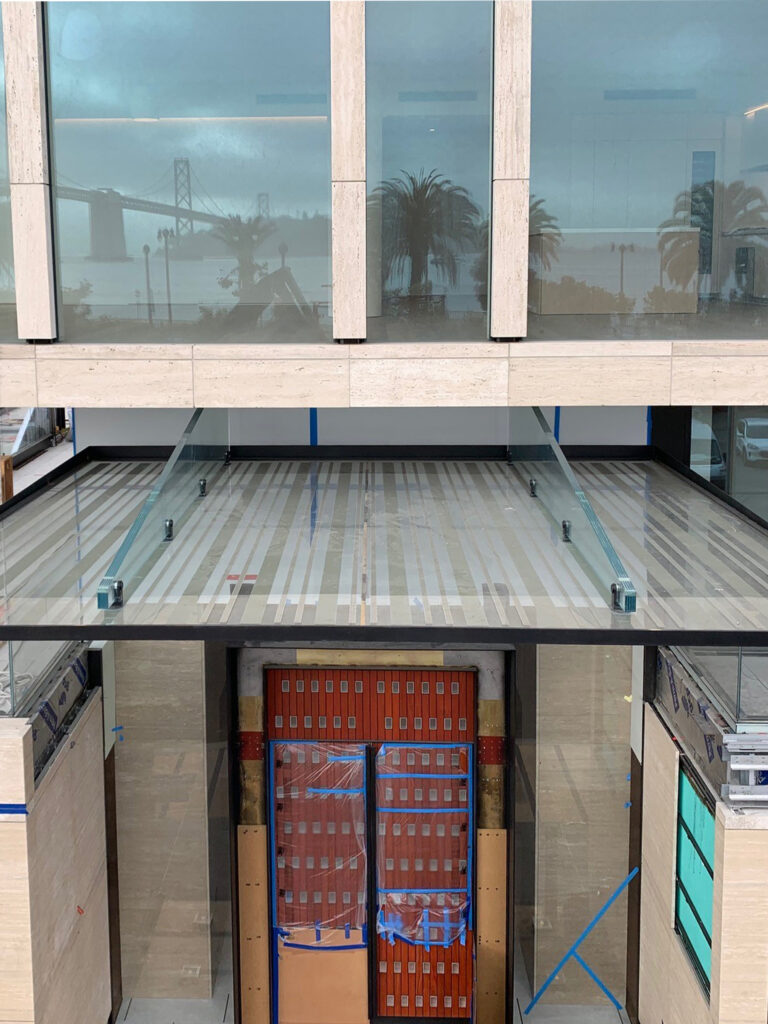 Photos 2-6 Courtesy of Dave Burk © SOM.